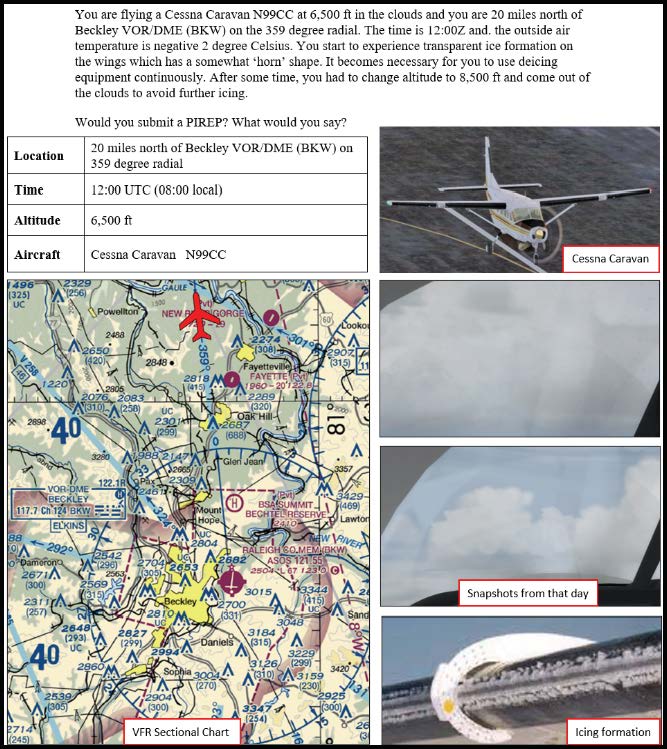 PEGASAS students Pierre Bougeard and Morgan Hennard were recently featured in the ENAC Alumni magazine for their work on PEGASAS Project 33: Weather Technology in the Cockpit: Augmented Weather Interfaces Project.
One of the goals of this project is to increase the use, quality and reliability of PIREPS (or Pilot Reports) of weather conditions experienced through flight.
Morgan and Pierre, who are graduate students at Florida Institute of Technology, a PEGASAS core member university, are focusing their efforts on assessing the quality of the information provided by pilots and measure how reliable current pilot reports are. This will inform how reliability might be increased to ultimately improve the overall trust in the PIREP system.
The complete article can be found here.